Control
and quality

Quality takes us allFurther.
First and foremost, choosing quality every day is a promise that we make ourselves, because it enables us to become truly reliable partners.
It is a two-pronged process: on one hand, a highly-qualified team, on the other, an innovative instrument.
Total control. Period.
In-house metrological and metallographic laboratory, synonymous with control and precision.
Pre-production
Laboratory available for sample studies, analyses on new products and materials, special requests or changes of supply.
Control of incoming raw materials from external suppliers.
Study and verification of new samples.
Mass production
Laboratory in support of production for the qualitative analyses of products already in the catalogue and on delivery batches.
Batch metrological control. + Metallographic control by sample.
On request, special processes and size grinding.
Batch metrological control.
+ Metallographic control by sample.
+ Special analysis assessments.
Automated size verification on all the balls of the batch.
For a total of…
100 million
Balls selected every week
*Yes, that's right. 100 millions. A week.
20k
Batches tested every week
1.258
batches tested every week
Our certifications
IN-HOUSE METALLOGRAPHIC LABORATORY
Where perfection takes shape.
The quality of the end product is literally fashioned by us, in our in-house laboratory. Microstructural analysis is conducted here, which enables us to determine the quality and the suitability of the balls in the field of use for which they were designed. A sophisticated and necessary service able to ensure at all times that you receive our best material.
Microstructural analyses and controls.
To check the condition of the material and find any defects.
Tests for impurities and/or foreign bodies.
To assess any surface degradation.
Metallographic laboratory
A sophisticated and necessary service able to ensure at all times you receive our best material.
Implementing tests, analyses and issuing a test report
Checking for foreign bodies in the material
Checking the material's microstructure
Implementing tests, analyses and issuing a test report
Checking decarburization layer and any breakages
Resistance to corrosion test (L'Oréal test)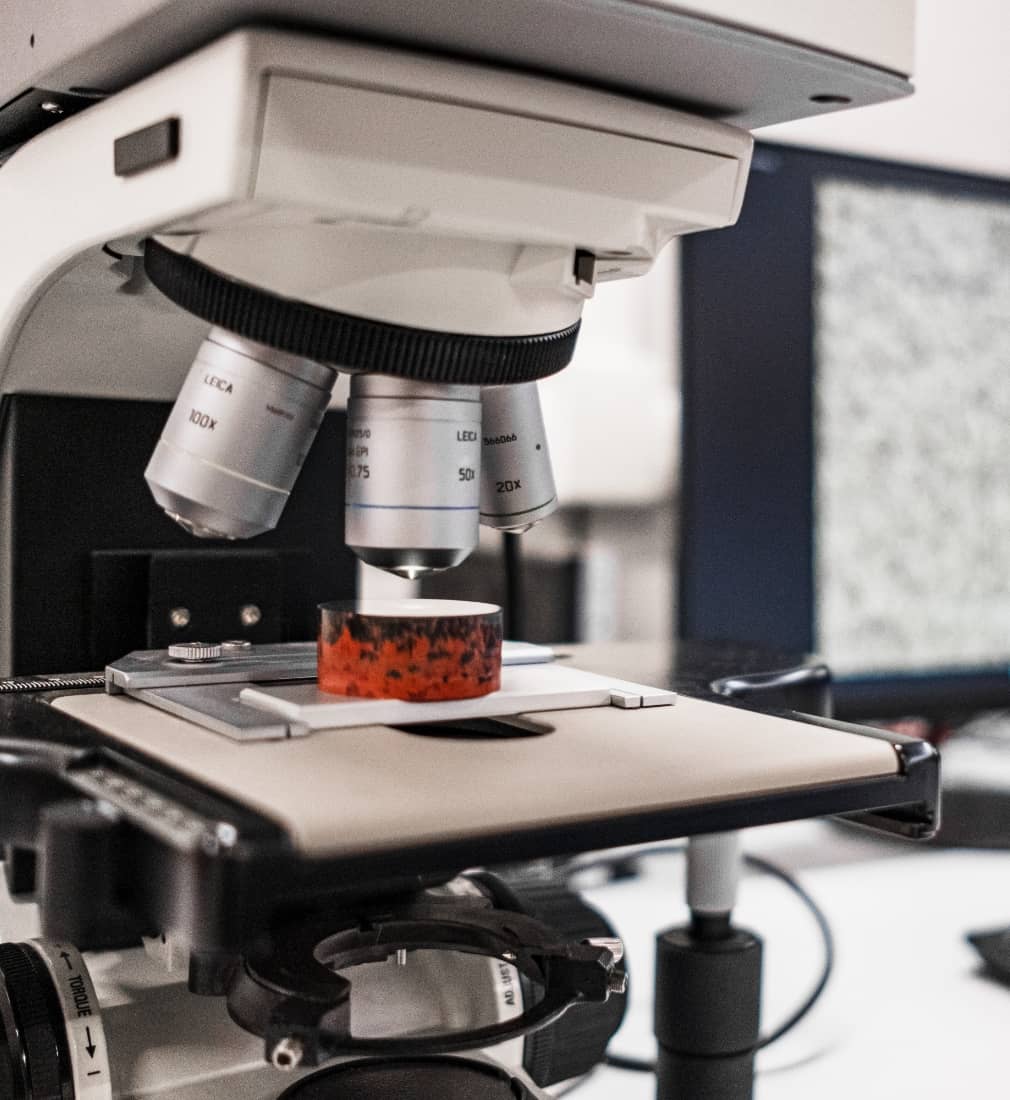 Metrology laboratory
The metrological laboratory:
Beyond the first look.
This is where extremely sophisticated measuring systems and the dedication and expertise of our scientific team come together. In practice?
It is an in-house laboratory where the physical properties and size of the product are checked.
We do it thanks to expert foreign partners with whom we have long collaborated, ensuring the suitability of the production chain from the outset. Moreover, if your business requires it, we ourselves perform all the necessary tests for Made in Italy certification of Italian steel.
Measuring diameter
Visual check
Measuring roudness
Material check
Measuring roughness
Weight/density check
Measuring hardness
Profile projector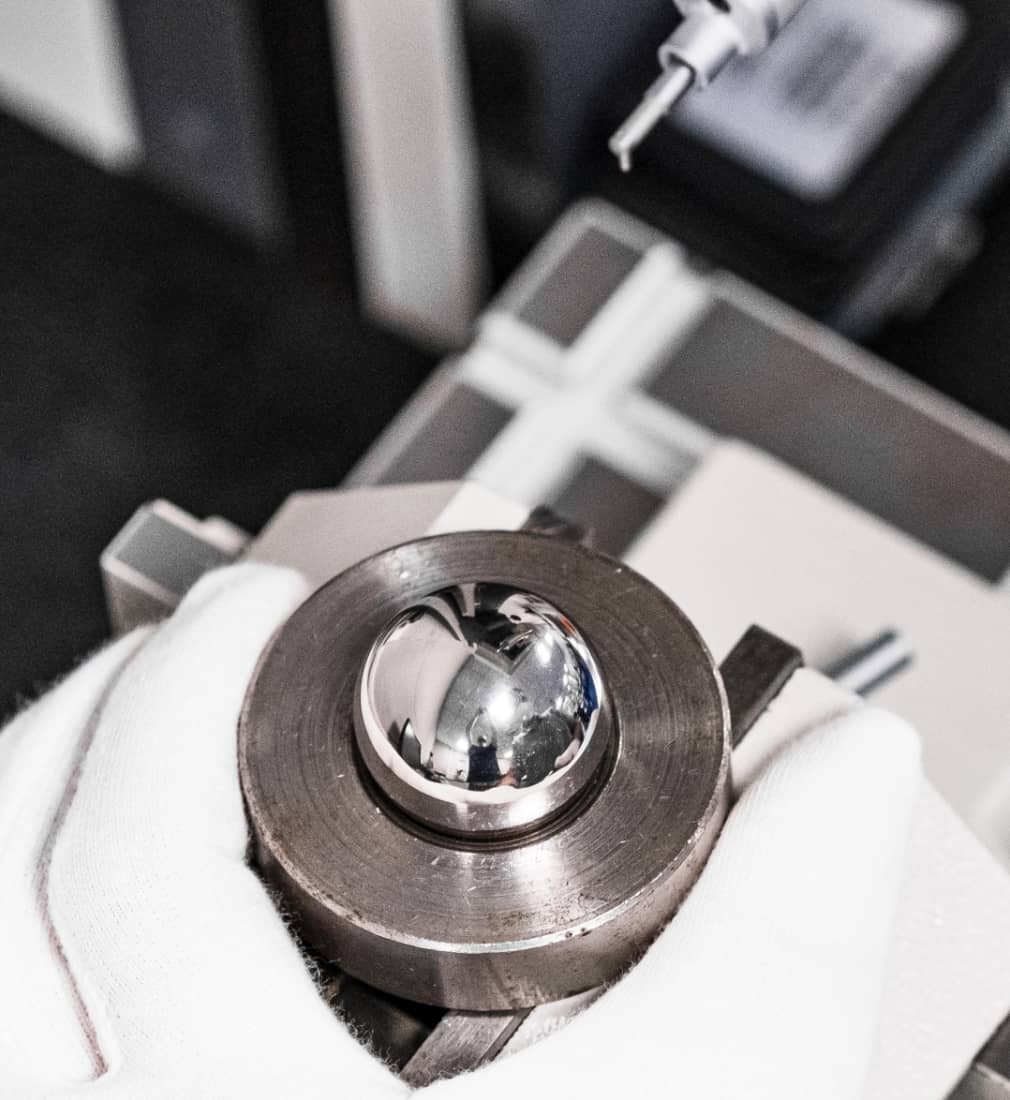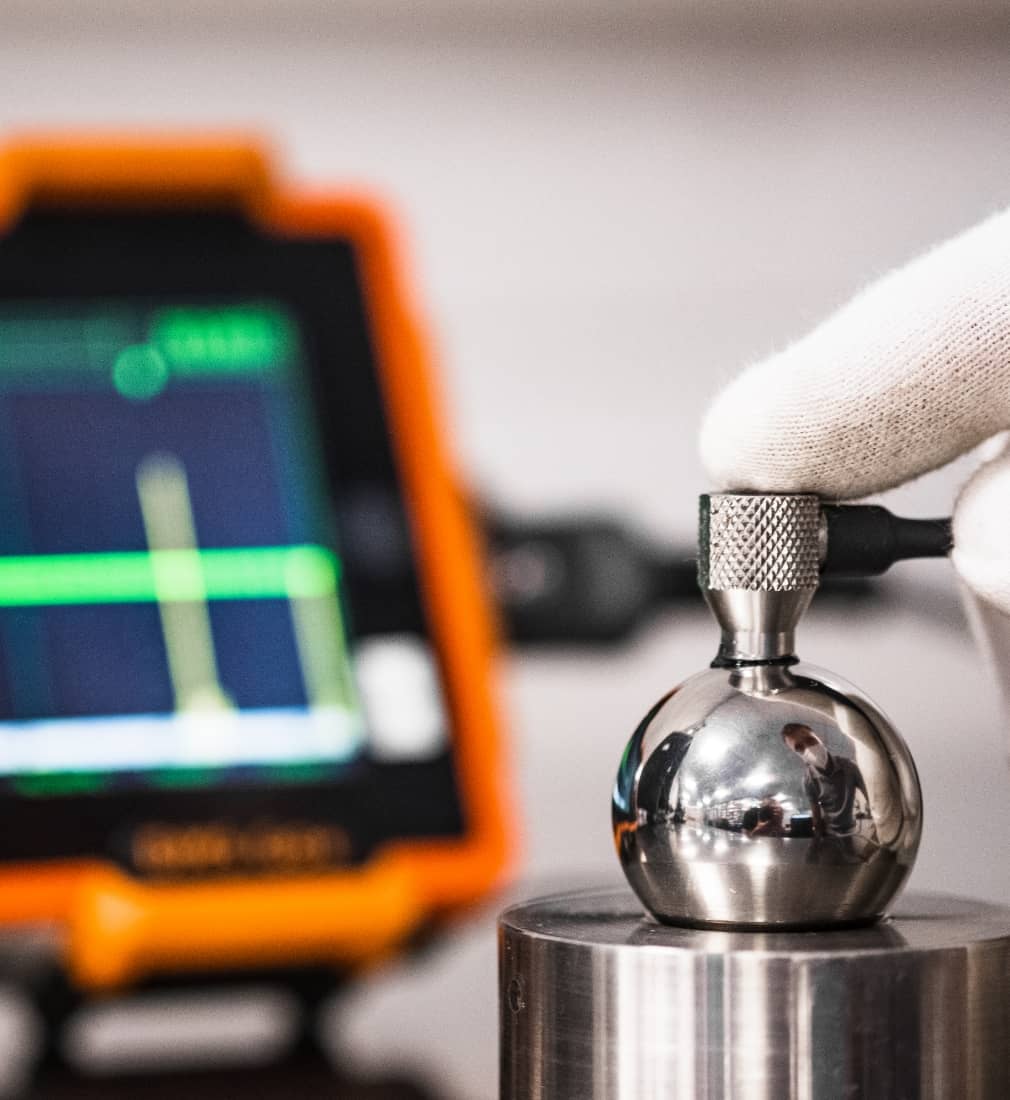 Every

project

is the most

important

Our approach is focused on the relationship because, without it, there wouldn't even be a product. We are here for those looking for an all-round partner, able to provide consultancy and identify with you the most suitable product and application.
Contact us
Legal info
All technical data, dimensions, characteristics, capacities, colors, weights and other data relating to the products featured on the website and / or contained in the technical and advertising documentation of RGPBALLS Srl (by way of example and not limited to catalogs , prospectuses, drawings, illustrations etc.), as well as the characteristics of the samples and models eventually sent by the Seller to the Customer, are merely indicative, illustrative, and descriptive of the products; therefore the indications contained therein (website and / or technical and advertising documentation of RGPBALLS S.r.l) are not binding for the Seller. The actual values relating to the specific products may vary with respect to the aforementioned indications which are intended to be approximate and / or rough. Specific material designations are subject to availability and may vary unless specifically requested.
Please note that any particular and specific technical requirements must always be requested in advance during the quotation phase.