Heavy duty
For heavy loads and high performance
Bar-turned and tempered steel housing
Pressed metal sheet
For loads of a smaller amount
Pressed metal sheet components
Plastic material
For special applications
Suitable for the chemical, pharmaceutical and food industries
Special made-to-measure ball bearings
Completely custom-made, designed with you to prove the best performance of your applications.
SPECIFIC REQUIREMENTS
Special made-to-measure balls
To cater for the widest possible variety of users and applications, other types of ball bearings can be supplied, subject to careful assessment, made-to-measure based on your requirements.
Our technical office is available to assess the feasibility of versions that meet the needs of the user and can advise the Client on the right choice of ball bearings to be used.
Request a quote

Production
and use.
RGPBALLS® ball bearings are made entirely in our factories with avant-garde technologies and certified 100% Made in Italy.
Production and use
How to choose?
What are the initial considerations for choosing or designing our ball bearings. Don't worry, you can always count on our support.
How to select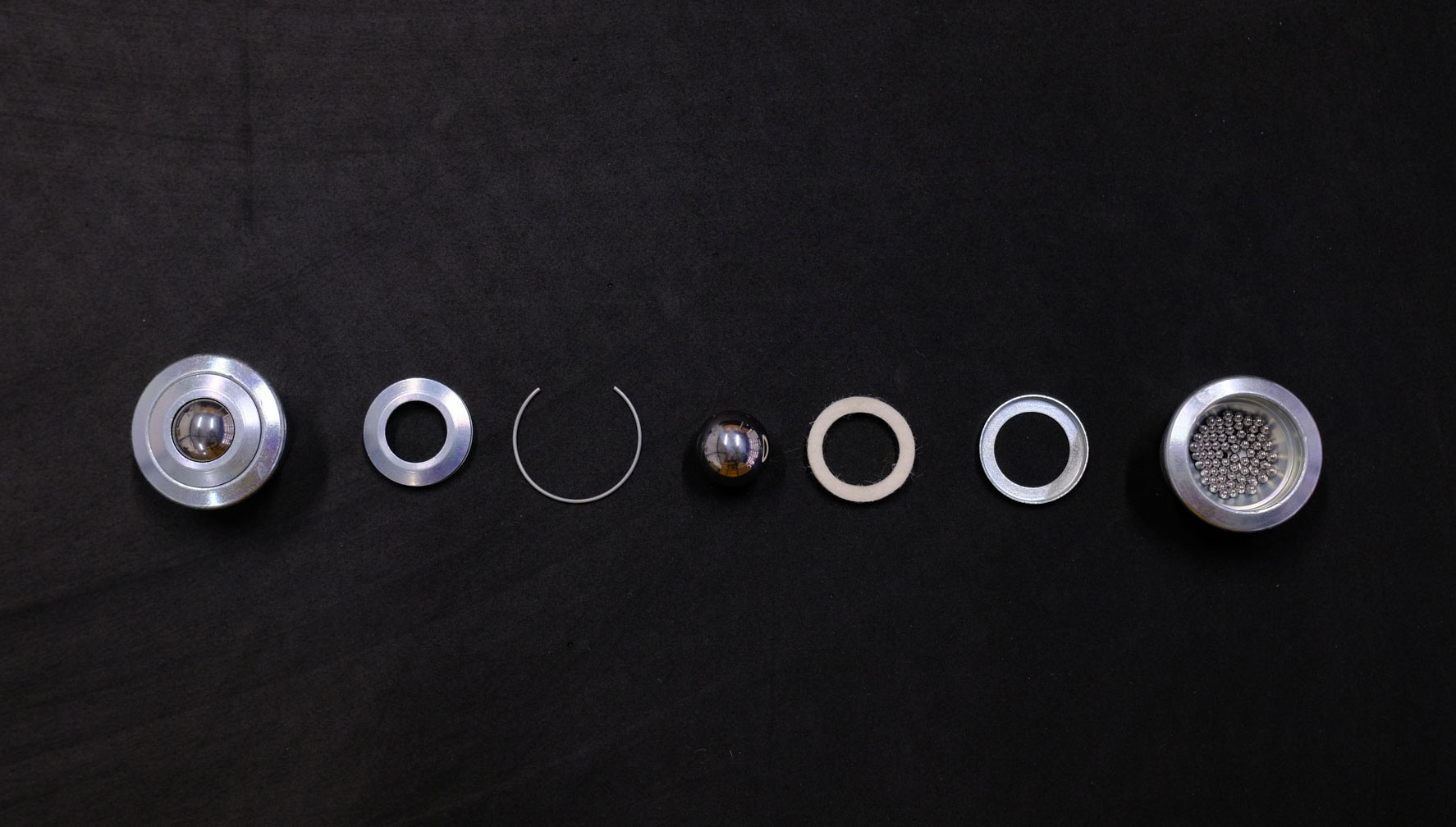 RGPBALLS ball transfer units
Ball transfer units manufactured in Italy by RGPBALLS are the ideal solution for the efficient handling of loads.
Depending on requirements, we manufacture:
Heavy duty balls transfer units, for high loads
Pressed metal sheet balls transfer units, for moderate loads
Plastic balls transfer units, for specific applications
Special 100% customized balls transfer units spheres for special needs
Choosing
means
Quality
In-house metallographic and metrological laboratory for analyses of the microstructures of steel.
Consultancy
Qualified personnel work alongside the client to identify the most suitable article for the application requested.
Custom-made
Measurements, thicknesses, finishes and materials. We design made-to-measure balls for your application needs.
Quote
Take the first step with our project manager.
He will remove all your doubts. Fill in the form at the side here, we will answer without commitment in less than 24 hours.
RGPBALLS srl contacts
Address
Via E. De Amicis 59/C 61/A 20092 Cinisello Balsamo (MI) - Italia
Schedule
8:00 – 12:30, 13:30 – 17:00
Thanks for contacting us
You will get an answer soon
Our products
It all starts with a ball.
Precision balls
Ball transfer units
Precision cylindrical rolls, rollers and needle rollers
Legal info
All technical data, dimensions, characteristics, capacities, colors, weights and other data relating to the products featured on the website and / or contained in the technical and advertising documentation of RGPBALLS Srl (by way of example and not limited to catalogs , prospectuses, drawings, illustrations etc.), as well as the characteristics of the samples and models eventually sent by the Seller to the Customer, are merely indicative, illustrative, and descriptive of the products; therefore the indications contained therein (website and / or technical and advertising documentation of RGPBALLS S.r.l) are not binding for the Seller. The actual values relating to the specific products may vary with respect to the aforementioned indications which are intended to be approximate and / or rough. Specific material designations are subject to availability and may vary unless specifically requested.
Please note that any particular and specific technical requirements must always be requested in advance during the quotation phase.